A homeowner's association in the Philippines means a private association that manages a planned community or condominium.
When you purchase a property that is managed by an HOA, you agree to abide by the HOA's rules and pay its monthly or annual HOA dues.
If you fail to pay and/or comply, they often have the ability to file a lien against the property and/or foreclose on the property.
There can be pros and cons to this, as you might imagine. But while the HOA rules and regulations might prevent you from doing exactly what you want with your property, they are designed to preserve the neighborhood and help all the homes maintain their property values.
The HOA fees also are used to maintain the common areas like clubhouse, swimming pool, or basketball court to keep the entire neighborhood appealing.
Subdivisions commonly have their own HOA, but in the absence of HOA like in Diamond Heights Lipa in Lipa City Batangas, the developer of the subdivision JJS Realty and Development Inc. manages the fees and is responsible for maintaining the neighborhood.
HOA fees vary depending on the agreement of the homeowners. At Diamond Heights Lipa, the HOA fee is 3pesos and 25 centavos (P3.25) per sqm monthly.
Diamond Heights!
Diamond Heights Lipa is the flagship project of JJS Realty and Development Inc. located at Barangay Latag Lipa City. "Family and community are at the center of everything we do, we impart that sense of family and community to our homes."
Diamond Heights feature Modern-Contemporary houses. Other than this, Diamond Heights is known for its vow to live closer to nature, to breathe fresh air and be away from urban areas to leap into Mother Nature's open arms. Living in a quiet community enjoying Lipa's cool climate is a perfect place to raise a family!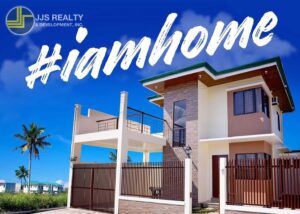 Find out more about Diamond Heights.