How would you describe your dad, grandpa or father figure in your life? A hero, a comedian, a disciplinarian, a mentor or a best friend? Whether he was a bit of a wise-cracker or a master chef in the kitchen – most of them are great at doing what they do best – loving their kids.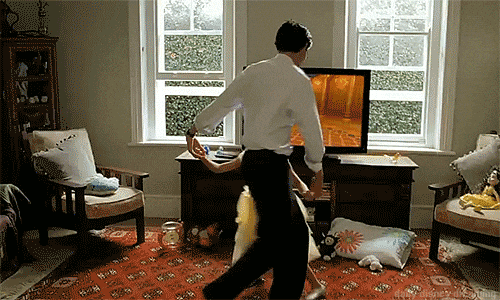 To celebrate Father's Day, here are some heartwarming and funny stories of incredible dads.
"Talking is like ketchup"
by Carmen Mariano, Braintree, Massachusetts
I sat in my dad's living room reading one night while he watched television. An hour passed before I realized it, and I felt bad for not speaking during that time. I asked if he was OK, and he said yes. Then I apologized for not talking more. "Carmen," Dad replied. "Talking is like ketchup. If you like the meat enough, you don't need the ketchup—and if you like the company enough, you don't need the conversation." My dad never earned a college degree, but he was the smartest person I ever knew.
Good Vibrations
by Nancy Perkins, St. Johns, Michigan
My dad died unexpectedly at age 78, leaving our family heartbroken. During the funeral mass, my sister felt her phone vibrate in her purse. She was a little surprised that someone would be calling her, knowing she was at dad's funeral mass. Afterward, she found there was a message: "Hi, this is your dad," said the male voice. "I wanted to let you know I made it home." The caller obviously had the wrong number, but the message was clear. My dad had completed his journey to heaven and wanted us to know. Thanks, Dad—until we meet again.
How I learned the value of work
by Rudy Berdine, Irvine, California
My dad owned a fruit market on a busy street. The sidewalk in front of his store collected dust and trash, which needed to be swept daily. At age six, I used to hide behind bags of potatoes when my dad asked me to sweep, but while sweeping one day, I began to find dollar bills under the dust and trash. I had no idea where the money came from. My dad had been putting money on the sidewalk—and soon, I was happy to sweep even when no money was found.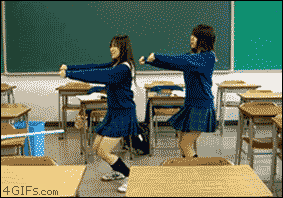 He pranked her and the principal at school
When I was in the 5th grade, all my friends were getting the previous year's exam papers as a reference for the upcoming exam. For this, we required a letter from one of our parents, so naturally, I asked my dad. He wrote it and gave it to me. And like the fool I was, I didn't read it, trusting it would be alright. So turns out, he wrote, "Please don't give her the papers of last year. Just make her pass directly to the 9th grade". My principal was shocked and called up my parents. After this, I vowed to never let my dad write any letters to school again. Forget the letters, I didn't even want the exam papers anymore!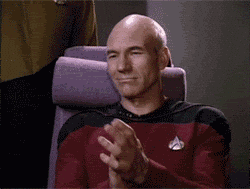 I guess he wanted her to be a boy…
When I was about 4 years old, my mother used to love tying my silky hair into pigtails, and braid it. Around that time, my mom was very busy with my newborn sister, so my dad was given the responsibility of taking me to the hairdressers every few months. Each and every time we went, he would get me a bob cut, that made me look like a boy! My mom used to get furious and scold him for doing that to me. But time and again, he would bring me back from the salon looking like a boy. This stopped once I started school, but all my pictures till then were me looking so boyish! Gee, thanks dad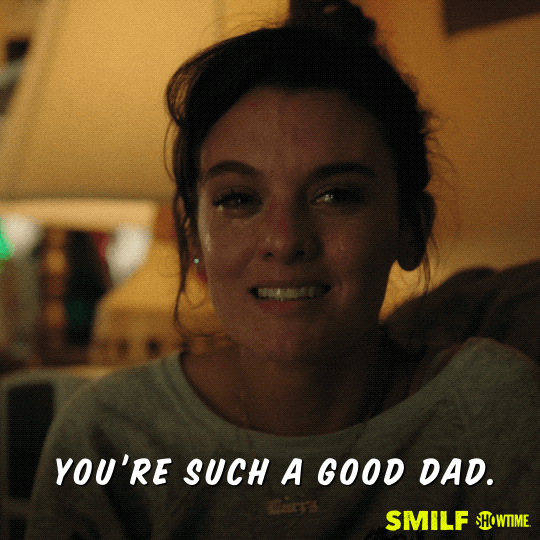 ---
It's a common saying in the Philippines "Ang ama ay ang haligi ng tahanan", because he protects the whole family. Whatever the family is experiencing, the father will always stay strong for the family to get through.
---
A home is built with love and dreams and the father is the pillar of that home. JJS Realty and Development Inc., a real estate developer in Lipa City, Batangas, salute all the fathers who keep their family safe and secure. For being our haligi ng tahanan, Happy Father's Day!
Family and community is at the center of everything we do, we desire to make that dream home come true. We are JJS Realty and Development Inc., a real estate developer at Lipa City Batangas who developed Marian Heights Subdivision and Diamond Heights Lipa. For inquiries, send us a message.
Story Sources:
https://www.rd.com/article/short-stories-about-dads/
https://www.missmalini.com/2019/06/14/9-people-reveal-their-funny-dad-stories-for-fathers-day/